Eight months. That's how old Kelly is now. How did all that time pass without me noticing it? She used to just lie and stare at me when I talk to her. Now she can crawl, sit, and stand up. She is also attempting to make her first step. She's super talkative, too, although it's mostly baby talk. Lol.
To celebrate her special day, like we always do every month, we brought her to Eastwood for lunch out and gym play at Gymboree.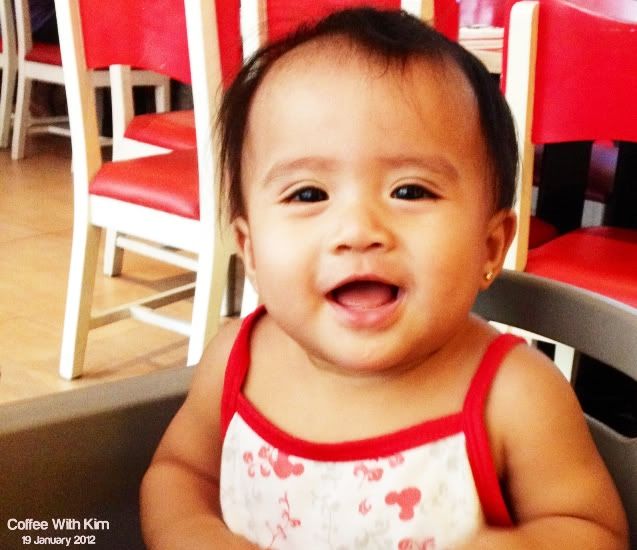 For lunch, we decided to try The Flying Pig. We always pass by it, but we never gave it a chance before. 😀 We ordered the Queen Platter (Php890), which contains Half Slab Baby Back Ribs, Sausages, Smoked Barbecue Chicken, and two fix-ins of your choice. We chose to get garlic rice for one fix-in and mashed potatoes for the other.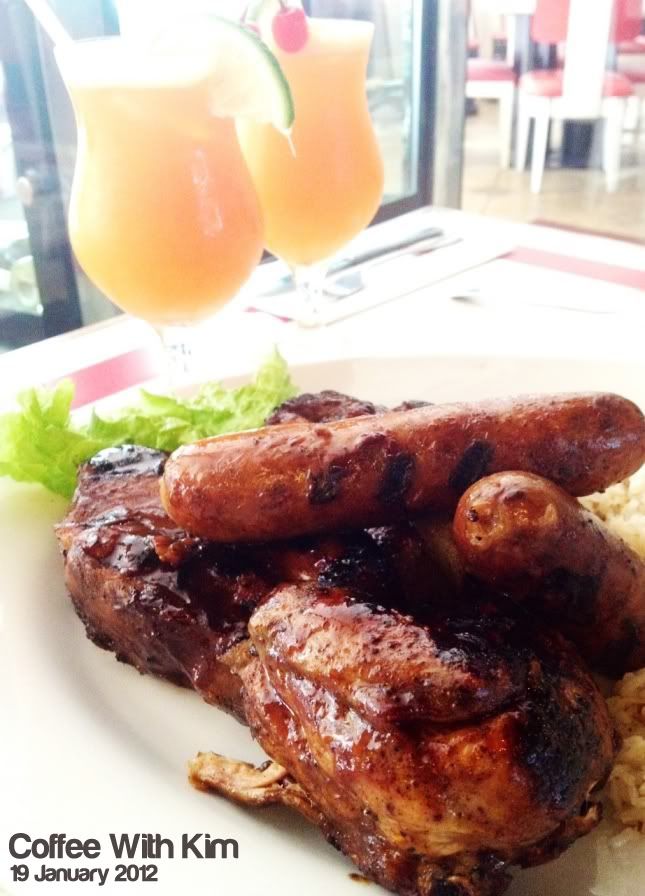 I love their Baby Back Ribs. It's the perfect falling-off-the-bones type. However, I'm not a fan of their Sausages and Barbecue Chicken. They are a bit dry for me.
For our drinks, we chose to try their Citrus Spritz (Php85). It's a mix of mango syrup, orange syrup, and 7Up. I really like this drink because it's super refreshing (it was a really hot day!) and it compliments the barbecue platter. Total lunch expenses = Php1,1060. Fair enough for a platter of ribs, sausages, and chicken.
After lunch, we headed to Kelly's most favorite place in the world – Gymboree. We used to just bring her in for thirty minutes of gym play. But, since she's older now and it's her 8th month, we allowed her to play for a whole hour.
I thought she'd get tired after thirty minutes. To my surprise, she kept climbing and crawling around until the last minute of her session! The moment we left Gymboree, though, she went straight to sleep. After three hours of uninterrupted sleep, Kelly woke up with a smile. This only means one thing: she really enjoyed her day out.