We weren't supposed to go out today. One, because we are on a tight budget. You'll know why later this year. And two, because I was feeling super lazy! Eventually, though, Arjay and Kelly persuaded me to get out of my jammies and get into my going-out clothes.
We figured that restaurants would be packed if we go out for dinner, so we decided to have lunch out instead. Surprisingly, restaurants were still packed! Fortunately for us, we were able to squeeze in a reservation at Little Asia in The Venice Piazza. I will publish a different post on Little Asia. We always go here anyway. For now, let me focus on Kelly's first Valentine's Day.
After having lunch, we went to The Venice Piazza's playground to let Kelly have some fun time. This is when I noticed how big Kelly has grown – not only physically, but mentally as well.

She already knows how to really pose for pictures. She looks at the camera when I call her name. She makes funny faces when I'm about to click. She even waves her hand when I tell her to!

She would often stop playing, too, just to give me time to take a few shots of her. In the following photos, Kelly was about to jump off… but stopped herself upon seeing the camera pointing at her.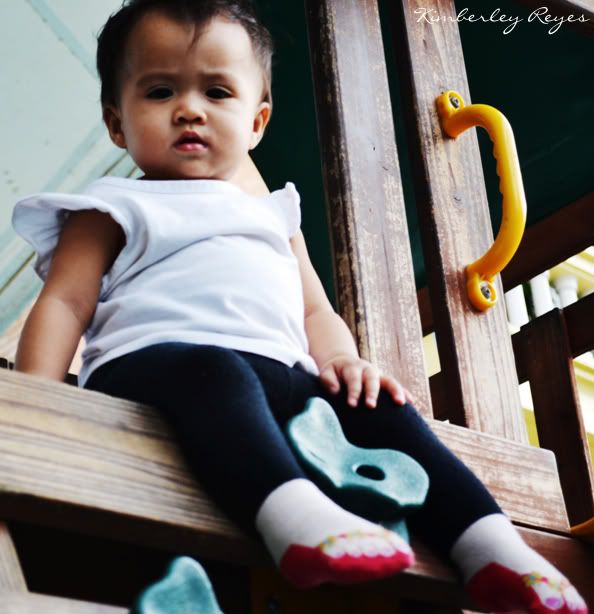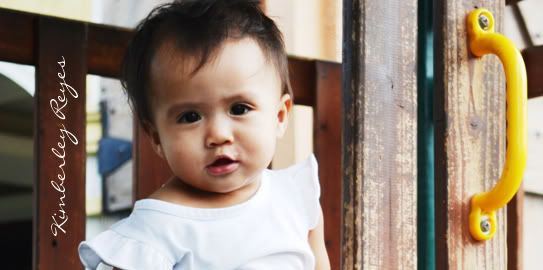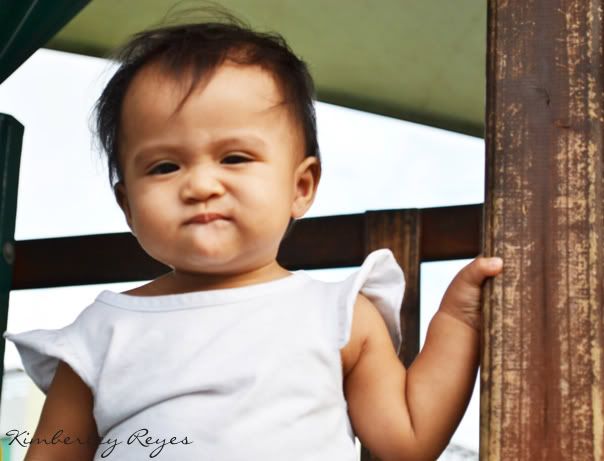 We played all afternoon there. Before we knew it, the sun was already setting and restaurants were already preparing for the next batch of couples.
As usual, Kelly was quick to crawl to her Daddy when it was time to go home. And that's how we spent Kelly's first Valentine's Day and our first Valentine's Day as a married couple.
How did you spend the day of hearts?